What Are the Best Places to SUP in St. Louis?
Posted by Dunn Rite on May 26th 2021
If you are thinking about going stand-up paddleboarding in St. Louis, you know that there are plenty of places from which to choose. At the same time, what are the best spots to check out? There are several beautiful locations you should think about if you are looking to go stand-up paddleboarding in St. Louis. Check out the list below!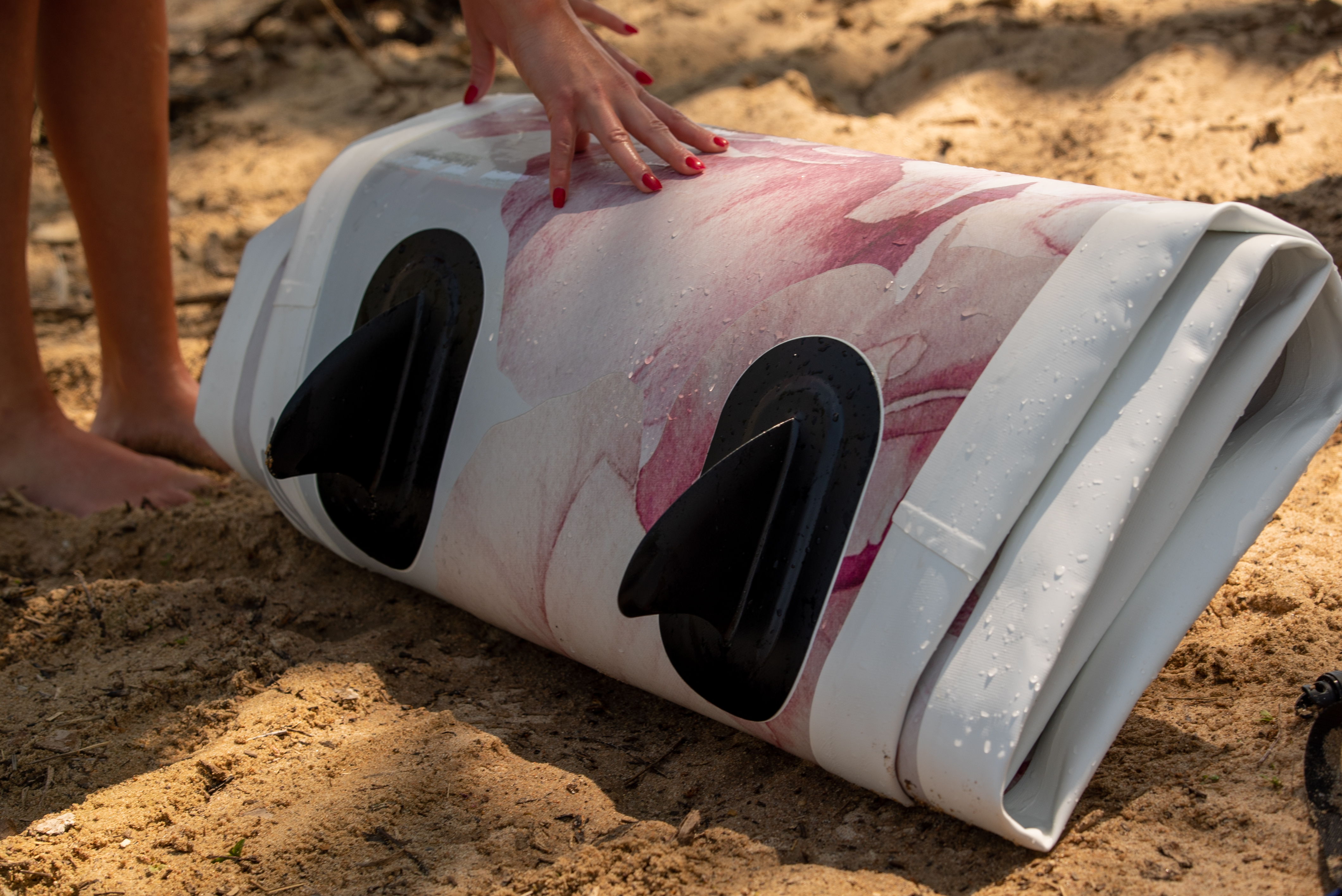 SUP Forest Park in St. Louis
Without a doubt, the best place to SUP in St. Louis is Forest Park. Forest Park is one of the landmark parks across the country. The site of the World's Fair in 1901, there is also a beautiful lake near the Forest Park Zoo. The zoo itself is free to enter, allowing everyone to check out the friendly animals that live inside. Forest Park also provides access to a large lake. The water is calm, you can SUP for hours, and there are also plenty of places to relax on the side when you get tired. Why not bring a picnic basket and make a day of it? Our inflatable SUPs have a bungee on the lunch box or small cooler to keep your lunch cold. If you are planning a larger group or a bigger lunch, a floating cooler by creekKooler with a tow leash that can attach to your SUP will float right alongside you keeping your lunch and drinks close and cold.
SUP The Meramec River in St. Louis
Another location in St. Louis to check out is called the Meramec River. There is a lot of history behind the Meramec River, and there are some historical marker signs along it. As long as you remember to respect the river, you will have a rewarding SUP experience. Even though this is not the best place for SUP beginners, the water is clean, clear, and provides you with ample access to check out numerous plants and animals. Keep in mind that this will be a workout. If you are hungry after paddleboarding, check out TJ Wings in the area. It's a popular wing joint with a family friendly atmosphere.
SUP at Creve Couer Lake in St. Louis
If you are looking for gorgeous scenery when you SUP, check out Creve Coeur Lake, just west of the downtown St. Louis area. The sunset over Creve Coeur lake is breathtaking, and the lake itself never disappoints. This is a perfect location for SUP beginners. Furthermore, you don't even have to bring your own SUP, as you can rent one at the lake. If you have an inflatable SUP, you can push off from just about any location on the lake. You can also check out the water trail that is located near the southern edge of the lake.
SUP St. Louis Riverlands Migratory Bird Sanctuary
You can also check out the Riverlands Migratory Bird Sanctuary. As the name suggests, you will have the opportunity to check out a lot of the birds that live in the area. There are plenty of calm locations you can practice beginner stand-up paddleboarding; however, you are also close to the Mississippi River. Therefore, if you would like to get a workout, you may want to paddle out a bit farther. To launch your SUP into the Riverlands Migratory Bird Sanctuary, check out the beach just down the road from the Visitor Center.
SUP The Missouri River
Finally, you may want to check out the Missouri River as well. This is a Wilderness setting that is often overlooked because of the larger metropolitan area; however, if you would like to connect with nature, this is the best place to do so. Keep in mind that the water can move quickly, so you have to respect it. There are plenty of low areas you can get in, including the Lewis and Clark Boat House. If you get hungry afterward, you may want to check out the old Millstream Inn.
Count on Dunn Rite for Your Next SUP Adventure in St. Louis!
If you are getting ready to go stand-up paddleboarding in St. Louis, you need to make sure you have the right equipment. That means finding the best inflatable SUP you can. Dunn Rite has a wide selection of inflatable SUPs that come in all sizes and styles, including a popular blue and white inflatable SUP. If you want to get the most out of your stand-up paddleboarding in The Gateway City, then make sure you invest in the right equipment and check out the selection from Dunn Rite!
Dunn-Rite Pool Products and Inflatable Paddle Boards
3rd Generation Family Owned Company with a long history of developing innovative products of the highest quality.
Inflatable Paddle Boards - Combo Units - Pool Volleyball - Pool Basketball