Posted by Dunn-Rite Products on Mar 10th 2019
As winter turns to spring, our thoughts drift to wonderful warm days of summer. The long days, the barbecues, the smell of freshly mown grass are soon to come, but most importantly, it will be time to open your pool. Whether you use your home pool for exercise, relaxation, or to be the center of the neighborhood, you need to accessorize your pool for maximum enjoyment. So, what are the must-have items for your backyard pool in 2019?
Radio Controlled Boats
Radio controlled (RC) boats are fun for the kids and the whole family. Get two or more and race each other around the pool or set up an obstacle course and see who makes it through first. They're perfect for late spring and early summer so your kids can enjoy the pool even if the water is too cold for swimming. Look for devices with rechargeable batteries and twin propellers for increased speed and more natural control.
Hydro Skimmers
Hydro skimmers are similar to RC boats, but they serve a practical purpose. Give one to your children and let them race it around the pool. While they're playing, the skimmer net in the boat is doing the work of a traditional long pole, wire mesh skimmer. Cleaning the pool has never been more fun, and you won't have to do it unless you want to. And of course, you'll want to. Skimmers are also a great choice if you have a pond or a small lake on your property. Skim it a few times throughout the summer, and eliminate those annoying mosquito swarms that come later in summer. This will protect your family and pets from threats like West Nile Virus and other mosquito-borne illnesses.
Wireless Waterproof Floating Speakers
You can't have a party without music. The hottest trend in technology for your pool is floating speakers that are wireless and waterproof. Just put them in your pool and control the music flow with your phone, tablet or laptop. Floating speakers allow you to enjoy your tunes at a reasonable distance, so you don't have to crank up your in-home system and bother the neighbors. Models are available that connect to your home Wi-Fi or via Bluetooth.
Floating Coolers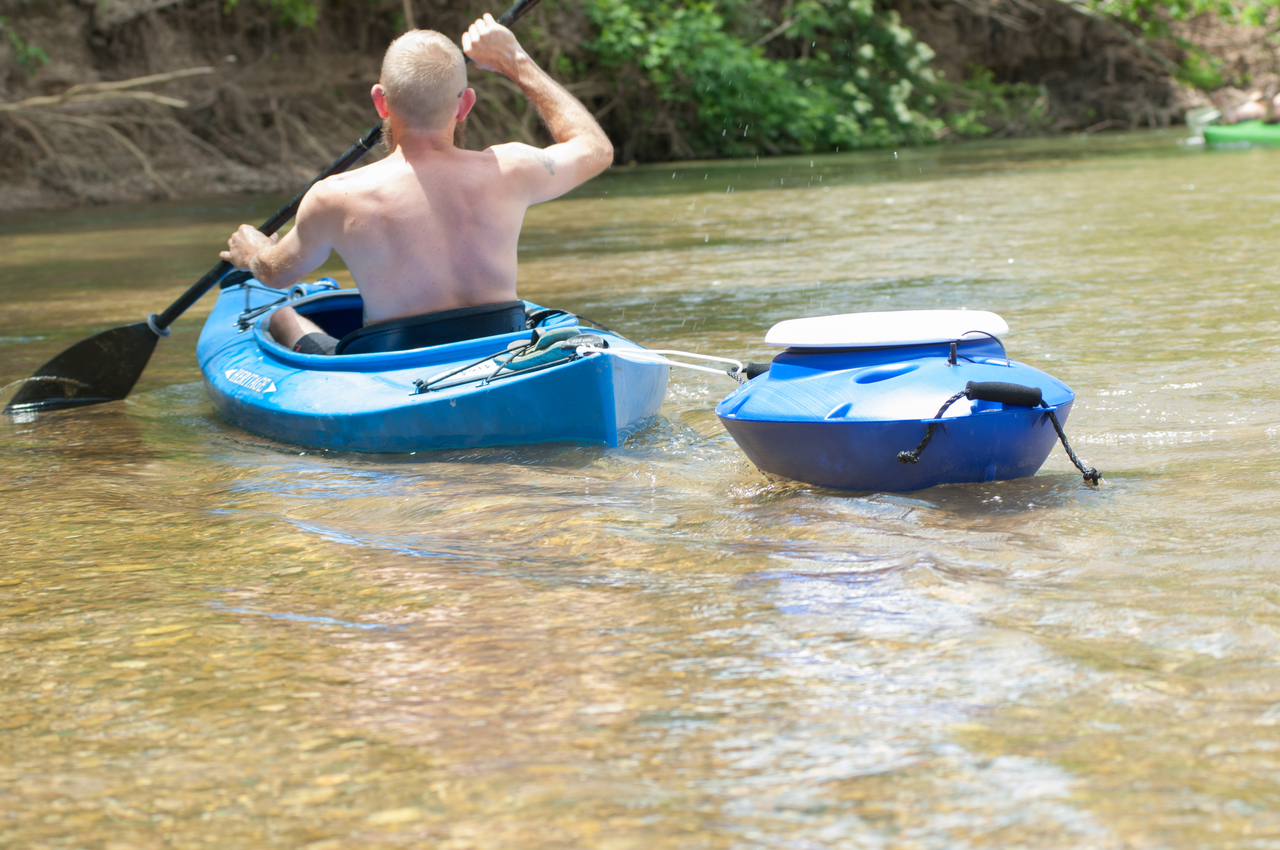 It's hot out. That's why you're in the pool. It doesn't make sense to get out of the pool every time you want your favorite beverage. Why not get a floating cooler? They keep your drinks cool and always within reach. Just fill them up before you get in the pool. When thirsty, simply reach into the cooler, and best of all, you won't track wet footprints and grass into your house as you go to the refrigerator.
Pool Basketball
With a pool basketball hoop, you can play horse or take on the neighbors. There are myriads of hoop styles to fit the type of pool you own. If you have an above ground pool, look for backboards that will mount on the side of the pool. If you have an in-ground pool, find a set that is freestanding and place it on your deck. For added security, get a mountable backboard and affix it to your deck, or the concrete pad around your pool. Free-floating hoops are also available, which can be used in any pool and you can take it with you to the lake, the beach, or a friend's pool for fun on the go.
Pool Volleyball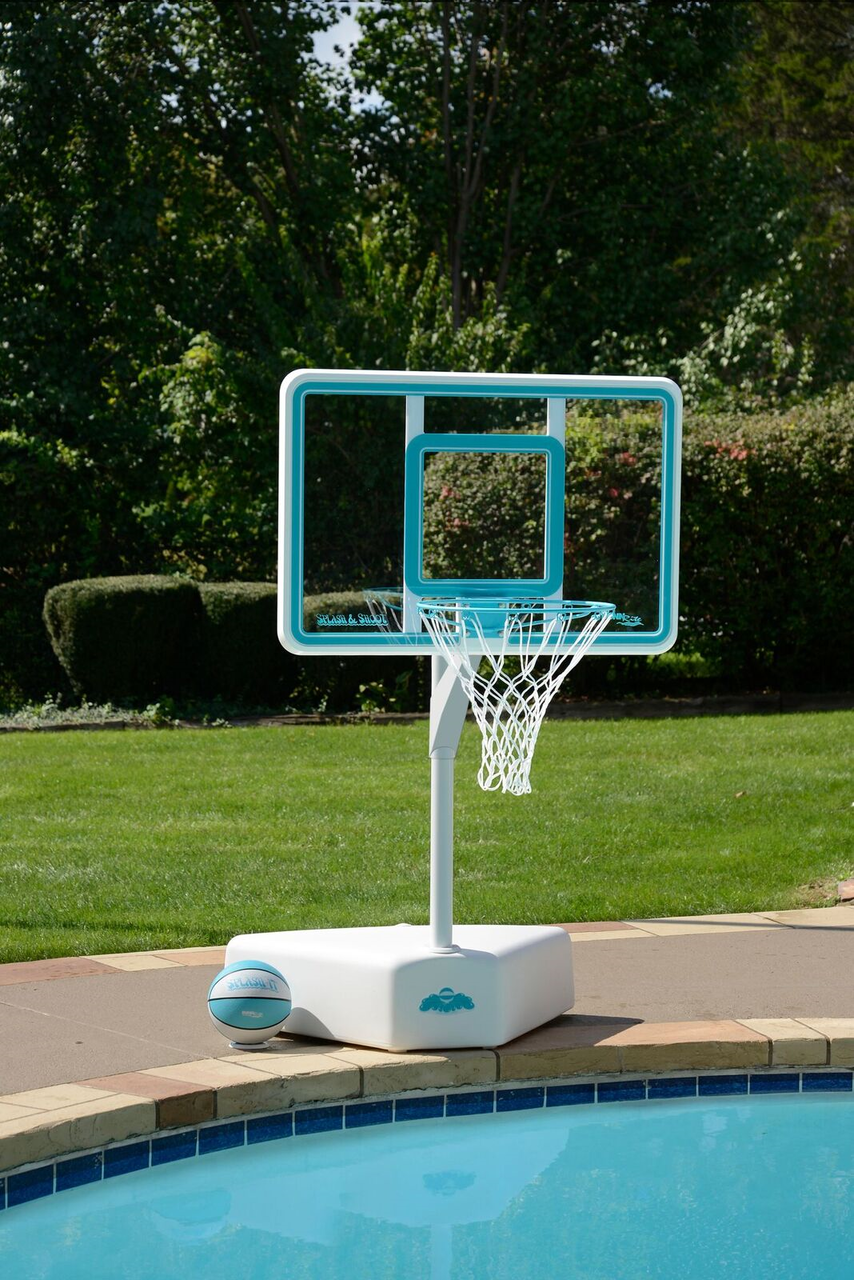 Whether its two on two or a whole group playing, pool volleyball is the perfect mix of frivolity and exercise. Learn to set spikes and get that last dig while staying cool in the pool. Like basketball sets, there are plenty of mounting options for the net depending on the style of pool you own. Most are easy to put up or take down, so you can go from swimming to spiking in no time.
Combo Sports Units
Can't decide whether you'd prefer a basketball hoop or a volleyball net? Don't! Get yourself a combo unit with both games. Now you can seamlessly transition from the top of the net to the top of the key, while still your pool.
Summer is just around the corner so don't wait to pick up some or all these accessories. Then you can have fun in the sun all season long.