Posted by Dunn Rite Products on May 2nd 2019
In many states, drowning has been the leading cause of accidental death in the homes of children under 5-years-old. Many communities have sanctioned safety regulations with regards to residential swimming pools. However, it is up to the parents of the children to comply with the regulations. Aside from the laws, those who own pools must take precautions to reduce the possibility of their child access the pool without supervision.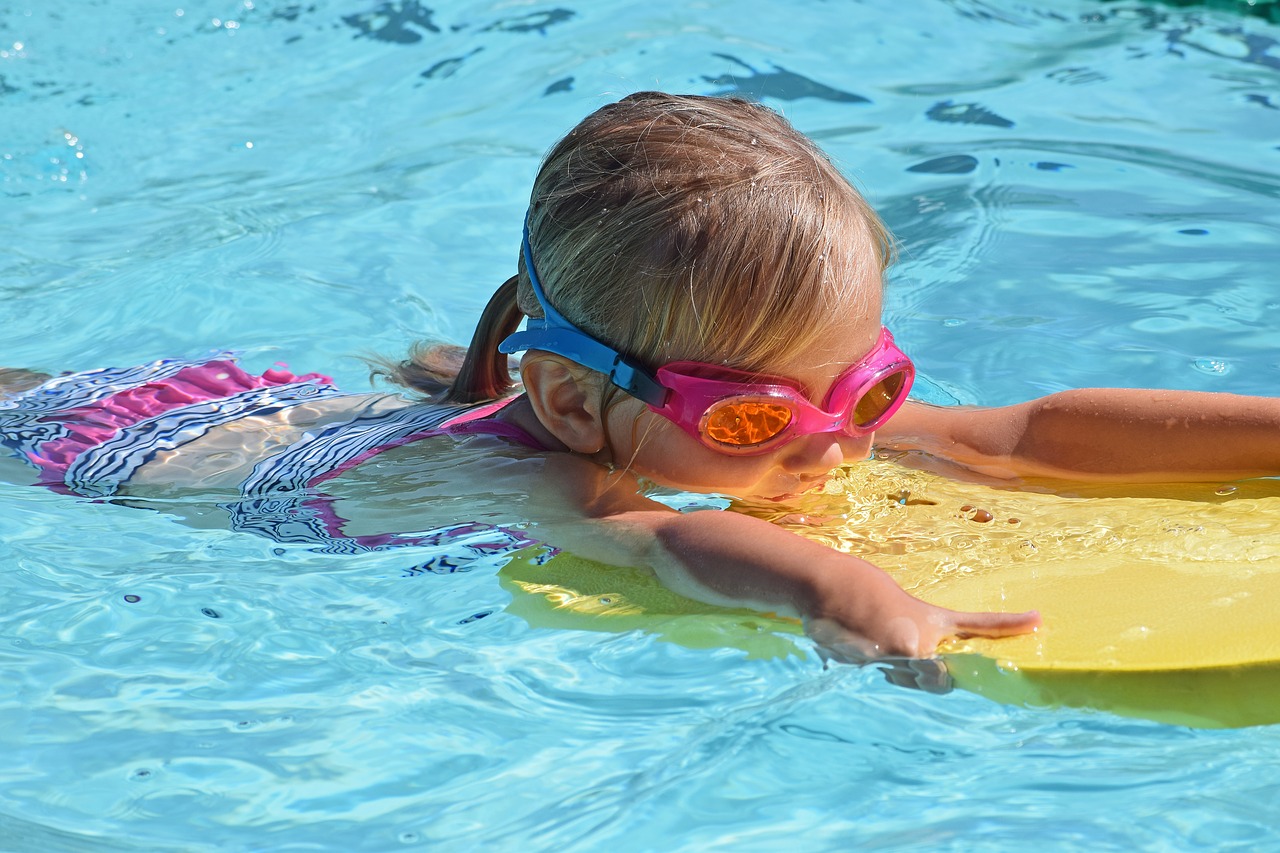 According to the U.S. Consumer Product Safety Commission (CPSC), 75% of submersion victims were between 1 and 3 years old with 65% of them boys. Submersion incidents with children typically occur in a familiar environment and happen very quickly. Survival often comes down to quickly rescuing the child and restarting breathing while in the pool. To keep your child safe, there are several tips for you to understand:
Tip #1 – Never Leave a Child Unsupervised
While this may be the most obvious, in the time it takes for parents to answer a phone, the child could drown. During social gathers near a pool, appoint a designated watcher to protect the children from accidents. Adults often take turns as the water because when parents become preoccupied, children are now at risk. A good rule-of-thumb is to rotate watchers in 15-minute shifts.
Tip #2 – Install Barriers
While barriers are not completely childproof, they offer additional layers of protection for those who stray from supervision. A barrier can include any obstruction from allowing the child to enter the pool area, such as fences, walls or a power safety cover over the pool. You want to ensure the wall or fence is at least 4-feet tall so the child cannot climb it. Also, the fence slats should be no more than 4-inches apart to ensure the child does not squeeze through. Power safety covers must meet the ASTM pool cover standard for performance which requires the cover to withstand the weight of two adults and a child.
Tip #3 - Utilize Door Alarms
If the side of the house is one part of the barrier, then all doors leading to the house into the pool area should be protected with alarms producing an audible sound when opened. This alarm will notify the adult that the child is attempting to exit the home. The alarm should have a keypad to be used by adults when passing through the door.
Tip #4 – Teach the Child to Swim
According to the American Academy of Pediatrics, swimming lessons should be provided to children at the age of 4 or older. However, it is best to enter children between the ages of 1 and 4 into local aquatic programs to prepare them for swimming lessons. By having them become comfortable at a young age, they will enjoy being in the water and know the safety rules around your pool. While this is not a substitute for adult supervision and safety, there are drowning prevention skills that can be learned.
Tip #5 – Learn CPR
Cardiopulmonary Resuscitation is the process of resuscitating a drowning or choking victim back to life by clearing the lungs of water or the airways of an object. As a parent, learning CPR in case there is an accident could be the difference between life and death for your child. It is also recommended that babysitters, grandparents, older siblings or any other caretakers of your child learn CPR.
Tip #6 – Put Away Pool Toys
Children are often easily tempted by colorful pool toys shaped like animals or popular cartoon characters so they attempt to retrieve the toy and fall it. It is recommended that parents clear the pool and deck of the toys after each pool session so that children are not tempted to enter the area without adult supervision.
Tip #7 – Safety Equipment
There are some very interesting and beneficial pool safety gadgets that could save your child's life. First, is a pool-mounted infrared detector which shoots out an invisible laser that, when broken, lets off a high-decibel alarm. Also, the underwater motion alarm uses a sonar grid to sound an alarm when movement is detected. Additionally, the personal immersion detector is worn as a wrist-band by the child which sounds an alarm when they contact the pool. Finally, as previously mentioned, a removable pool fence will create a temporary barricade if your child slips outside.
Dunn-Rite Pool Products and Inflatable Paddle Boards
3rd Generation Family Owned Company with a long history of developing innovative products of the highest quality.
Inflatable Paddle Boards - Combo Units - Pool Volleyball - Pool Basketball