How to Host a Poolside Event
Posted by Dunn Rite on Mar 6th 2023
Hosting a poolside event can be a great way to beat the heat and throw an unforgettable time for friends and family. Whether you're hosting a birthday party, a BBQ, or just a casual get-together, there are a few things you'll need to consider to ensure that your poolside event is a success.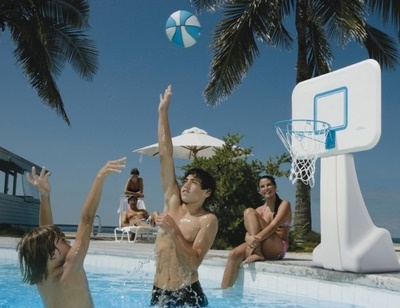 Hosting a Poolside Event
Follow our step-by-step guide to make it both easier on yourself to plan and to get things done in the right order. Let's explore the topic of how to host a poolside event in this blog.
Plan Ahead
The first step to hosting a successful poolside event is to plan ahead. Determine your guest list, set a date, and decide on the theme or vibe you want to create. Once you have a plan in place, start making a list of everything you'll need, from food and drinks to pool toys and decorations.
Safety First
Before your guests arrive, make sure that your pool area is safe and secure. This means checking that the pool gates are closed and locked, ensuring that any pool chemicals are stored safely out of reach, and providing plenty of shade and sun protection for your guests.
Stock Up on Supplies
No poolside event is complete without plenty of food and drinks. Stock up on plenty of ice, cups, plates, and cutlery, as well as a variety of snacks and drinks to suit everyone's tastes. You may also want to consider renting some additional seating and tables to accommodate all of your guests.
Keep it Cool
When hosting a poolside event, it's important to keep your guests cool and comfortable. Provide plenty of shade and fans to help combat the heat, and make sure that your guests have access to plenty of cool drinks and snacks.
Create a Fun Atmosphere
One of the best things about hosting a poolside event is the opportunity to create a fun and relaxed atmosphere. Set up some games like pool volleyball or pool basketball, provide plenty of pool toys like inflatables or floats, and create a fun playlist to keep the party going.
Don't Forget the Details
When hosting a poolside event, it's the little details that can really make a big difference. Consider adding some decorative touches like lanterns, candles, or string lights to create a warm and inviting atmosphere. You may also want to provide some sunscreen or insect repellent for your guests, as well as some towels or extra clothes in case anyone forgets theirs.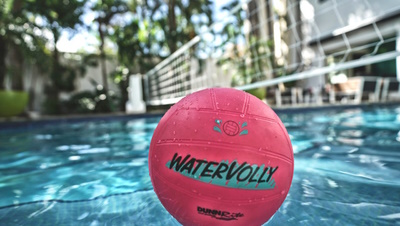 Fun Water Sports for Poolside Events
As we discussed earlier, creating a fun and exciting atmosphere is the core of hosting a poolside event. What's a party or get-together without pool volleyball or pool basketball? Even better yet, a pool volleyball and pool basketball combo unit. Not only do they create competitive energy, but they also make it easier to break the ice between strangers or relatives you haven't seen in awhile! Fortunately, Dunn-Rite has you covered when it comes to fun pool events - Check them out today!
Dunn-Rite Pool Products & Pool Accessories
3rd Generation Family Owned Company with a long history of developing innovative products of the highest quality.
Pool Fountains - Combo Units - Pool Volleyball - Pool Basketball