Posted by Dunn Rite Products on May 16th 2019
Fun Things to Do on a Paddle Board
Stand up paddle boarding is a lot of fun. One of the best things about a stand up paddle board (or a SUP) is the fact that it is so versatile! There are so many fun things you can do on one. With a stand up paddle board, there are so many possibilities. Here are a few you are sure to enjoy!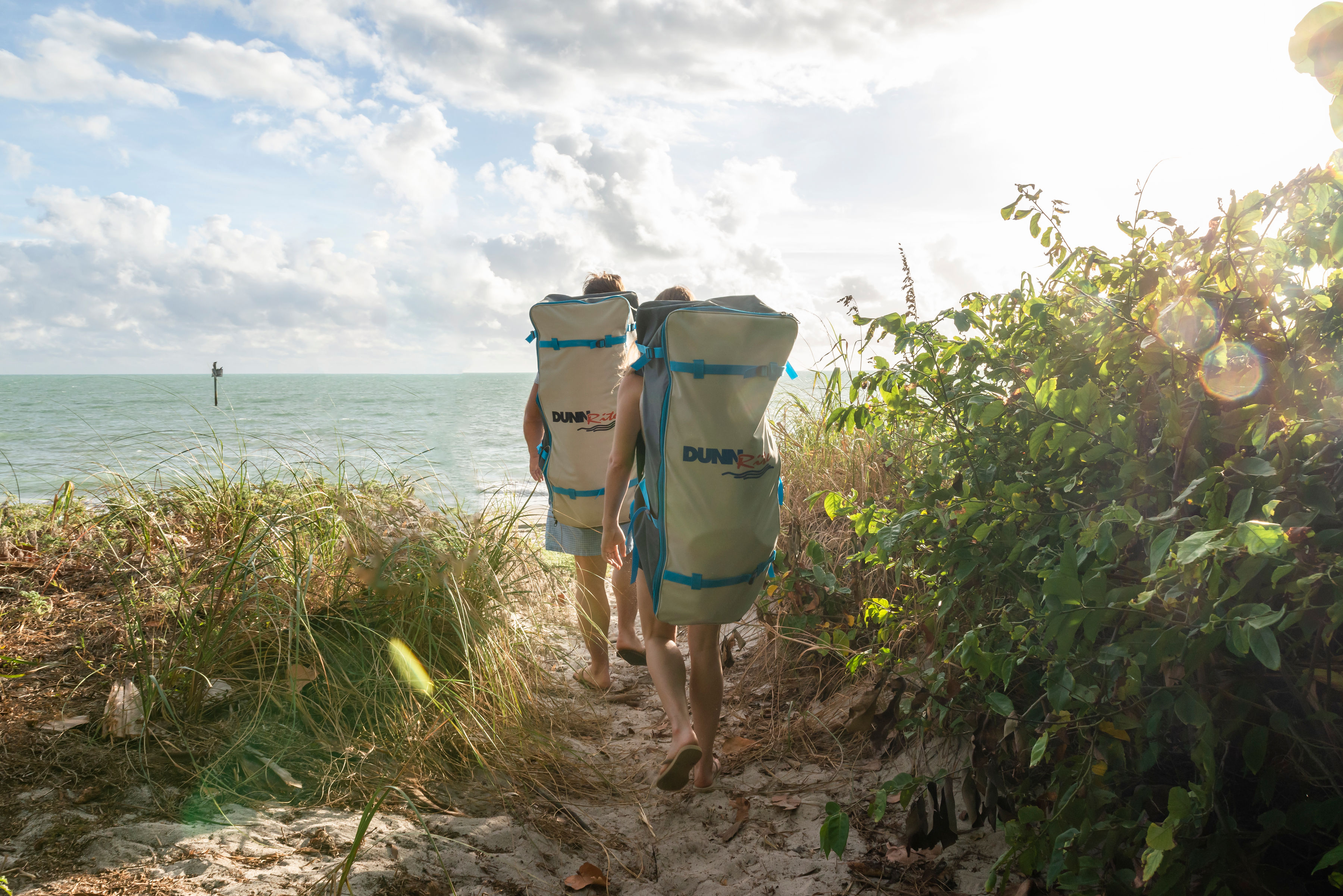 These are a few of the most standard ways to use a paddle board along with some creative, fun ideas.
Paddle Board Surfing
One of the most invigorating things to do on a stand up paddle board is surf! Stand up paddle boards are perfect for the days when the waves just aren't big enough for a surf board. Surfers enjoy using paddle boards to keep in shape for surfing.
Fishing
Yes, you can fish on a paddle board! Fishing from a stand up paddle board puts a new spin on things. You can actually purchase paddle boards that are equipped to fish—they have rod holder attachments, fish finders, etc. or you can fish from your regular paddle board.
Yoga
Practicing yoga on a stand up paddle board is extremely popular today. Yoga on the water can be even more peaceful than practicing on land. Plus, practicing on your paddle board can help build core strength. Purchasing a board pad can make it more comfortable.
Paddle Board with Your Dog
Heading out on your paddle board with your dog is a great way to spend time with your four-legged friend. No dog? Get one! Or, take a loved one with you. Most stand up paddle boards have plenty of room on them, so you won't be crowded. Head out on the water and take note of your surroundings. If your loved one hasn't ever paddle boarded before, this can be a great time to teach them. Teaching someone else to paddle board can be a great bonding experience.
Stand up Paddle Board Racing
There are stand up paddle board races held each year. While you don't have to enter an actual competition, you may want to organize a race among your friends. If you are considering entering a stand up paddle board race, know that competition paddle boards are a little different from your average paddle board. They tend to be longer and skinnier.
Snorkeling
Find new snorkeling spots on your stand up paddle board. A SUP makes it easy to explore uncharted areas and discover new places to snorkel or just rest and relax.
Romantic Dates
A stand up paddle board makes for a romantic date. You can have a picnic on your board, watch the sunset, check out some fireworks, or just paddle to a romantic spot and enjoy the day.
New Ways to Work Out
You can exercise on your paddle board and get in a great workout! It is one of the best total body workouts around. Standing up on your board, balancing, works your core and strengthens your legs and your arms. Plus, paddle boarding keeps you out of the crowded gym.
Get Married
Looking for a unique way to get married? Get hitched on your paddle board! Choose a great beach, invite your friends, and find an officiant who can also paddle board! Everyone will be talking about your wedding for years.
If you are looking for new ways to use your paddle board, try any, or all, of these great ideas! Shop our selection of inflatable stand up paddle boards: https://dunnriteproducts.com/inflatable-paddle-bo...
Dunn-Rite Pool Products and Inflatable Paddle Boards
3rd Generation Family Owned Company with a long history of developing innovative products of the highest quality.
Inflatable Paddle Boards - Combo Units - Pool Volleyball - Pool Basketball