Dunn Rite New Amazon Feature Buy with Prime
Posted by Dunn Rite on Mar 13th 2023
Buy with Prime pool basketball units and pool volleyball units are now available through Dunn Rite! We've added a new and convenient feature to various top-selling products that makes your purchase process smoother. How did we do it? Now you can Buy with Amazon Prime pool basketball units or Buy with Amazon Prime pool volleyball units on Dunn Rite!
Buy with Prime - Amazon & Dunn Rite
With Amazon's latest innovation that lets you sign into your Prime account and checkout easier and faster. The purpose of integrating this new Amazon button feature is for you, our customer, to have the best shopping experience than ever before. We have selected a number of top sellers from our website to take part in our newest integration that automatically logs you into Amazon to finish up the buying process. Check out those Buy with Prime products now!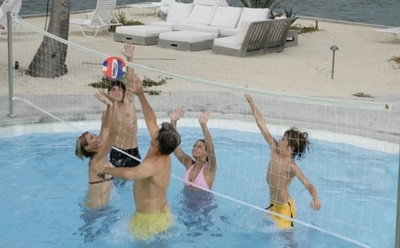 Pool Basketball Units on Amazon
We partnered with Amazon in order to make your online shopping experience simple and without hassle. It's as easy as 1,2, and 3. Just pick out a new pool volleyball or pool basketball unit, click on the specific product, and instead of adding it to the cart click Buy with Prime button - a seamless process. As long as you have your Amazon account information saved, you're good to go! That's all you have to do. Shop Buy with Prime pool basketball units!
Pool Volleyball Units on Amazon
Purchase through Amazon on Dunn Rite's website for pool volleyball units on Amazon. We've made it a simple process to buy pool accessories from Amazon without searching pool volleyball unit Amazon and trying to find it looking through the endless product search. Shop Buy with Prime pool volleyball units now!
Click 'Buy with Prime' on Product Pages
Next time when you shop on Dunn-Rite remember to click Buy with Prime to get those pool accessories you've been wanting from our store, but through Amazon. Did we mention it's quicker and easier? Especially if you're already regularly using Amazon Prime, then it should be a cinch. Invest in the ultimate PoolSport Combo - a pool volleyball and pool basketball combo unit - for this summer, and simply checkout as if you were using the Amazon app.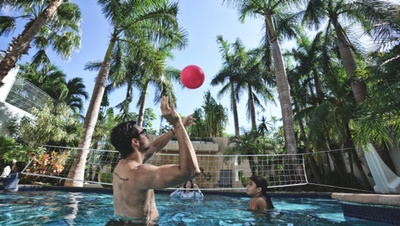 Easy Checkout Process
Here at Dunn-Rite, our goal is to make our website as user-friendly as possible, even if that means teaming up with Amazon to create a easy checkout process. We value our customers and continuously strive to guarantee your satisfaction never ends. Online shopping shouldn't be stressful, it should be fast and painless. Here's all you need to do next time you purchase using Buy with Prime:
Select the 'Buy with Prime' option at checkout
Sign into your Amazon account
Complete your purchase
It's as easy as 1, 2, and 3!
Buy with Prime Next Time at Dunn Rite
Check out Buy with Prime today and you'll be glad you did! It's a life-changing feature that redirects you to Amazon to complete your final purchase of pool volleyball, pool basketball, or any other pool accessory we offer. Whenever browsing our site remember to Buy with Prime and skip the checkout. Shop Dunn-Rite's Buy with Prime pool products now to try our newest feature from Amazon.
We have a number of hot products for this summer available with the latest Buy with Prime checkout option. Check out all of our pool accessories today!
Dunn-Rite Pool Products & Pool Accessories
3rd Generation Family Owned Company with a long history of developing innovative products of the highest quality.
Pool Fountains - Combo Units - Pool Volleyball - Pool Basketball