Creative Fall Pool Decor: Using Pool Fountains & Buoys
Posted by Dunn Rite on Sep 26th 2023
As summer transitions into fall, your pool area remains a focal point of outdoor enjoyment. Embrace the changing season by infusing your poolside oasis with creative fall decor that sets the scene for cozy gatherings and relaxation. Incorporating elements like pool fountains and buoys can add a touch of elegance and charm to your outdoor space.
Create a Fall Pool Transformation with Pool Fountains & Buoys
Discover how these decor elements can transform your pool area into a captivating haven for the autumn season.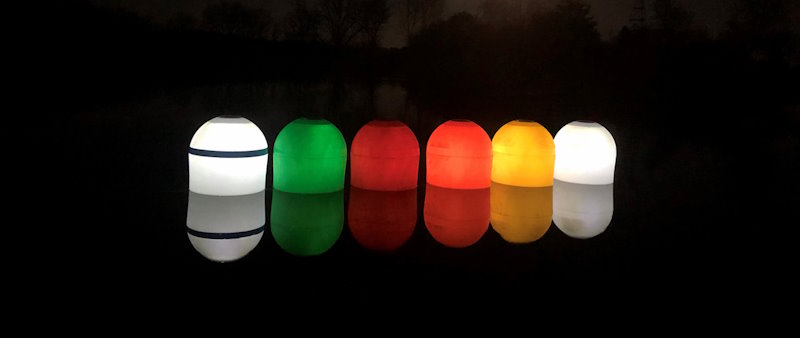 Elegant Fountain Centerpiece
A pool fountain can serve as an eye-catching centerpiece for your pool area. Choose a fountain design that complements your outdoor aesthetic, whether it's a classic tiered fountain or a modern sculptural piece. As the water gently cascades, it creates a soothing ambiance that resonates with the tranquility of fall.
Autumn-Inspired Buoys
Buoys aren't just functional; they can also be decorative elements that enhance your fall pool decor. Opt for buoys in warm, earthy tones that reflect the season's palette. Hang them along the pool's edge or suspend them from nearby structures to infuse the area with a nautical and cozy feel.
Floating Candlelit Fountains
Combine the allure of pool fountains with the warm glow of candlelight. Place floating candles in the basin of your fountain to create a romantic and enchanting atmosphere during evening gatherings. The dancing flames on the water's surface evoke a sense of serenity and beauty that's perfect for fall evenings.
Fall Flower Fountain Display
Transform your fountain into a floral showcase by adding fall blooms and foliage. Arrange seasonal flowers, such as chrysanthemums and sunflowers, around the base of the fountain. This floral arrangement brings color and vibrancy to your pool area, capturing the essence of fall's natural beauty.
Illuminated Buoys
Elevate the ambiance of your pool area with illuminated buoys. Choose buoys equipped with LED lights that emit a soft and inviting glow. These luminous accents create a captivating scene and make your poolside space even more enchanting during evening gatherings.
Cascading Fountain and Buoys
Combine the visual appeal of fountains and buoys to craft a captivating tableau. Place buoys in strategic locations around your pool, and position a cascading pool fountain nearby. The interaction between the flowing water and buoy accents adds an element of movement and intrigue to your fall decor.
Foliage-Adorned Buoy Display
Elevate the appeal of buoys by adorning them with fall foliage. Attach colorful leaves, vines, and berries to the buoys, creating a nature-inspired display that perfectly encapsulates the beauty of autumn.
Combine Creativity & Uniqueness into Your Pool Fall Decor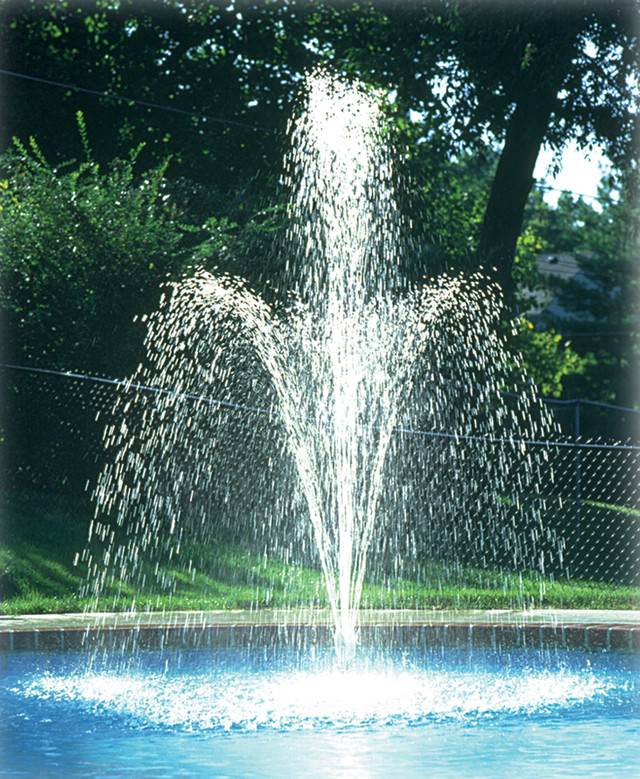 As you embark on your journey of fall pool decor, let your creativity flow and allow the unique characteristics of fountains and buoys to guide your design choices. These versatile elements have the power to elevate your pool area into a seasonal haven that invites relaxation, enjoyment, and cherished moments. Whether you choose to embrace the elegance of pool fountains or the charm of buoys, your fall pool decor will create an inviting oasis that captivates the senses and celebrates the magic of the season.
Dunn-Rite Pool Products & Pool Accessories
3rd Generation Family Owned Company with a long history of developing innovative products of the highest quality.
Pool Fountains - Combo Units - Pool Volleyball - Pool Basketball