Best Pool Shapes for Playing Pool Basketball
Posted by Dunn Rite on May 22nd 2023
On a hot day, pool basketbal is a great way to cool off and have fun with friends and family. However, not all pool shapes are created equal when it comes to basketball. There are some shapes that are better suited to the game than others.
The Best Pool Shapes for Pool Basketball
In this blog post, we will discuss the best pool shapes for pool basketball. We will also provide some tips for choosing the right pool basketball hoop for your pool.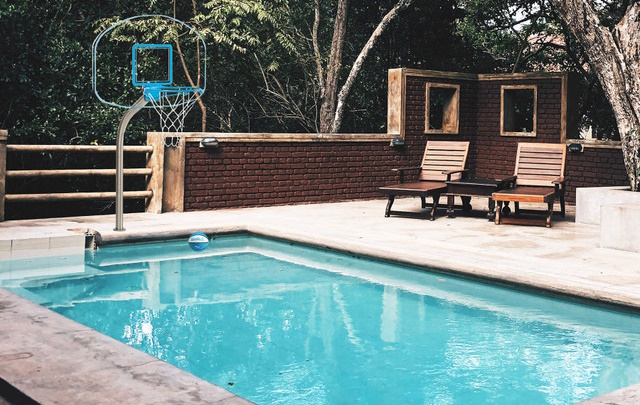 Pool Shapes to Consider for Pool Basketball
The best pool shapes for pool basketball are those that have a large, open area in the middle. This will give you plenty of space to shoot and move around. Some of the best pool shapes for pool basketball include:
Oval pools
Kidney pools
L-shaped pools
I-shaped pools
U-shaped pools
These pool shapes offer plenty of space to play basketball and are also relatively easy to find. If you are looking for a pool that is specifically designed for pool basketball, you may want to consider an oval pool. Oval pools are the most popular shape for pool basketball because they offer a large, open area in the middle.
Tips for Choosing the Right Pool Basketball
Once you have chosen the right pool shape, you will need to choose the right pool basketball unit. There are a few things to consider when choosing a pool basketball, including:
Size: The hoop should be the same size as a regulation basketball hoop.
Material: The unit should be made of a durable material that can withstand the elements.
Installation: The pool basketball unit should be easy to install and remove.
Some of the best pool basketball units are at Dunn-Rite Products. They sell both inground pool basketball and portable units. Here our the top sellers::
If you go with any one of the above pool basketball units you won't have any quality issues. Dunn-Rite only supplies top-quality products made out of durable materials that can withstand chlorine and saltwater.
Pool basketball is a great way to cool off on a hot day and have some fun with friends and family. By choosing the right pool shape and pool basketball hoop, you can make sure that you have a great time playing the game.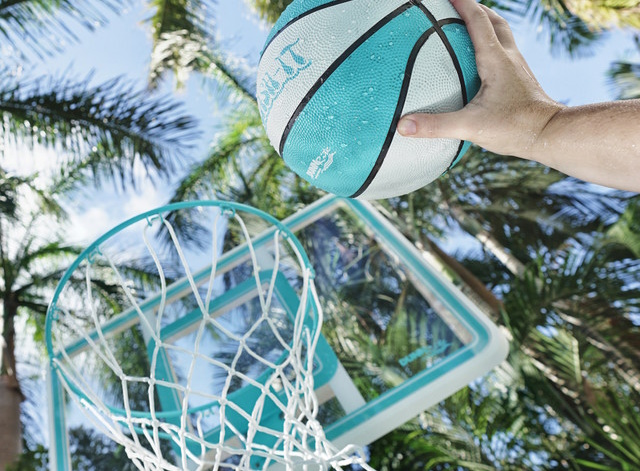 Additional Tips for Playing Pool Basketball
We've listed a few helpful tips to ensure you're always playing your best in pool basketball.
Use a soft ball. A soft ball will be easier on your hands and arms.
Wear water shoes. Water shoes will help you to grip the pool deck and prevent slipping.
Drink plenty of water. Playing basketball in the heat can dehydrate you, so it is important to drink plenty of water.
Take breaks. If you start to feel tired, take a break. Playing basketball when you are tired can increase your risk of injury.
Considering everything you read you should be getting a pool basketball or combo unit for Dunn-Rite Products soon for your pool. Have fun at your next pool basketball game!
Dunn-Rite Pool Products & Pool Accessories
3rd Generation Family Owned Company with a long history of developing innovative products of the highest quality.
Pool Fountains - Combo Units - Pool Volleyball - Pool Basketball