How to Make a Pool Party Invitation
Posted by Dunn Rite on May 3rd 2023
What better way to celebrate festivities in the summertime then in your pool? First things first, you've got to send out pool party invitations. But what should it say or look like? From pool seating to food choices, pool parties are a lot of planning. However, first you need to invite your guests. Using a little creativity and setting the right tone can go a long way when it comes to most party invitations.
How to Create a Pool Party Invitation
Read on to learn more on how to grab your guests' attention with the most eye-catching, creative pool party invitation. Even though the idea of a pool in the summer heat is invitation enough for most.
Start with a creative headline
The headline is the first thing that your guests will see, so make sure it is eye-catching and creative. Some examples of catchy headlines for pool party invitations are "Make a Splash at our Pool Party!" or "Come Dive into Summer Fun!"
Include important details
Your pool party invitation should include all the essential details that your guests need to know. These include the date, time, location, and dress code. You can also include a contact number or email address for any questions or concerns.
Choose the right tone
When writing your pool party invitation, consider the tone you want to convey. An upbeat and friendly tone will help create excitement and anticipation for the event. You can also inject some humor and playfulness to make the invitation more engaging.
Add some visuals
A picture is worth a thousand words, and adding some visuals to your pool party invitation can make it more attractive and appealing. You can include some fun and colorful images of pool toys, beach balls, or even a cartoon character jumping into a pool.
Use proper formatting
Proper formatting can make your pool party invitation look more professional and polished. Use a clear and legible font, and make sure the text is easy to read. Use bullet points or numbering to organize the information, and leave plenty of white space to make the invitation look less cluttered.
Keep it short and sweet
Your pool party invitation should be concise and to the point. Refrain from adding a laundry list of details and instead focus on the essential information. Stick to a maximum of 200-300 words, and avoid lengthy paragraphs.
Proofread and edit
Before sending out your pool party invitation, make sure to proofread and edit it thoroughly. Check for any spelling or grammatical errors, and make sure all the details are accurate and up-to-date.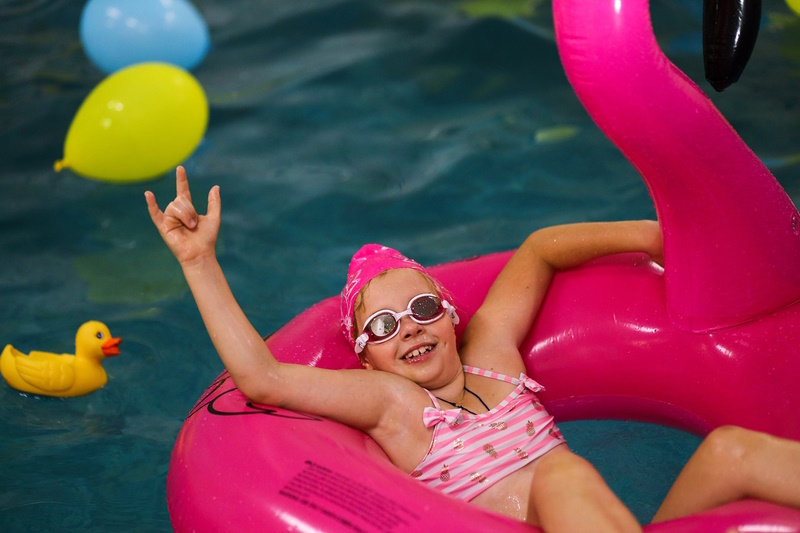 Overall, keep your invitation for the pool party simple and straightforward. Start with a creative headline, include all the necessary details, choose the right tone, add some visuals, use proper formatting, keep it short and sweet, and proofread and edit. By following these simple steps, you can make sure that your pool party invitation is a hit and gets everyone excited for the upcoming event.
If you need pool party invitation ideas check out this blog.
Dunn-Rite Pool Products & Pool Accessories
3rd Generation Family Owned Company with a long history of developing innovative products of the highest quality.
Pool Fountains - Combo Units - Pool Volleyball - Pool Basketball