9 Ways to Make Your Pool Area Fun
Posted by Dunn Rite on Apr 20th 2023
Are you tired of your pool area feeling bland and boring? It's time to spice things up and make your backyard oasis the ultimate summer hangout spot!
9 Ways to Make Your Pool Area Fun
Let's dive into fun options for your pool area, from pool sports to a poolside bar, we cover a variety of ideas to consider. Here are 9 ways to make your swimming pool area fun:
Pool Sports or Water Games
Who doesn't love a little friendly competition? Adding games to your pool area can create hours of entertainment for you and your guests. Consider games like pool volleyball, pool basketball, or even a floating cornhole game. These can be purchased at most pool supply stores or online.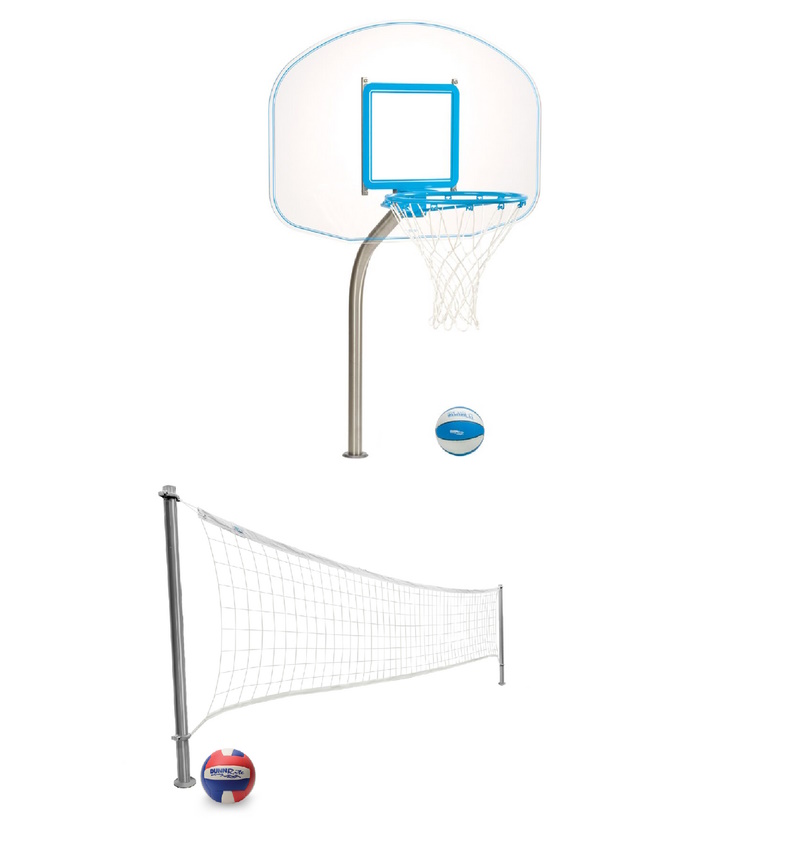 Add a Pool Fountain
Set an inviting atmosphere by simply installing a beautiful pool fountain. Dunn-Rite offers a few different option that will work for every pool type. It will give your pool area the ambiance you've been looking for.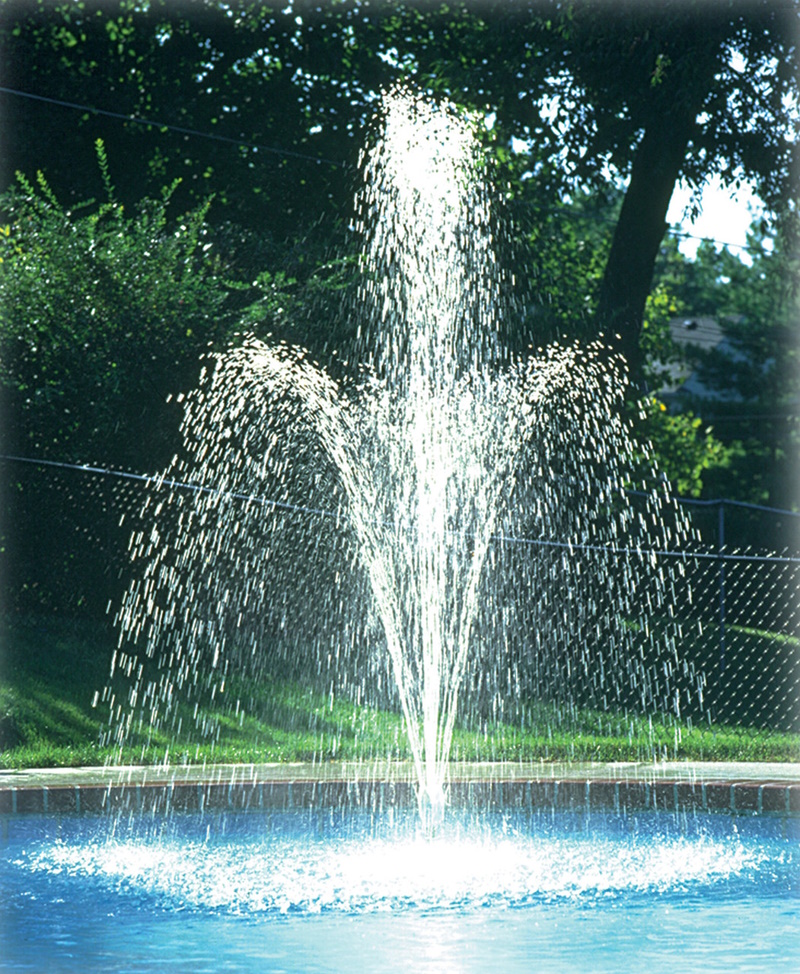 Pool Seating
Consider adding a few different pool seating options like Dunn-Rite's Pool Stool, available in both a 24" and 30" option. Not only do they look sleek and modern, but they also can be used in the pool as well as around the pool. Pool Stools are pre-weighted with sand to make setting up as easy as 1, 2, and 3!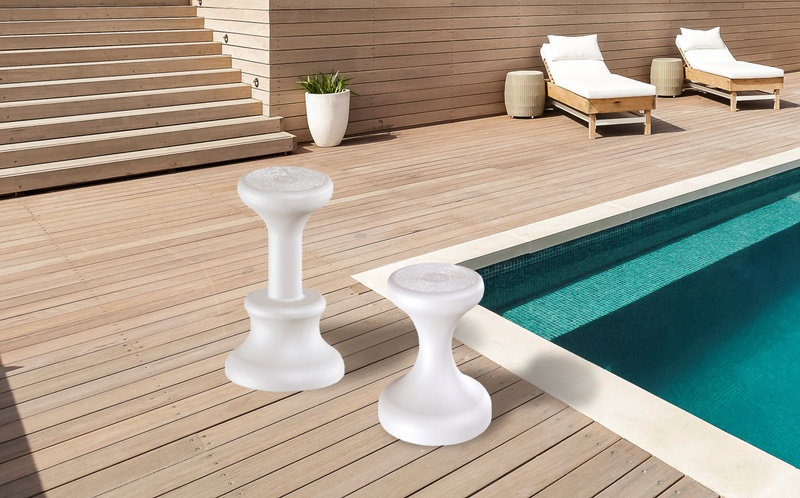 Create a Poolside Bar
Why go inside for a drink when you can have a poolside bar? Set up a small bar area with a mini-fridge, a blender for frozen drinks, and a few stools. You can even get creative with the drinks by making fun and colorful cocktails to match the theme of your pool area.
Install Outdoor Lighting
Outdoor lighting can create a cozy and inviting atmosphere in your pool area. Install string lights, lanterns, or even spotlights to highlight different areas of your pool area. Not only does it create a fun and festive vibe, but it also allows for nighttime swimming and entertaining.
Incorporate Colorful Decor
Adding colorful decor to your pool area can create a fun and playful atmosphere. Consider adding bright and colorful throw pillows, outdoor rugs, or even a colorful pool float. You can also incorporate a theme, like a tropical oasis or beachy vibes, to tie everything together.
Build a Fire Pit
A fire pit is a great addition to any pool area for cozy nighttime gatherings. You can roast marshmallows, tell stories, and stay warm on chilly nights. Plus, it adds an element of relaxation and comfort to your outdoor space.
Install a Sound System
Music can really set the tone for a fun and exciting pool party. Install a sound system with waterproof speakers so you can play your favorite tunes all day long. You can even create a custom playlist for different moods and occasions.
Create a Poolside Movie Theater
Why not take your pool parties to the next level with a poolside movie theater? Set up a projector and screen, and play your favorite movies on warm summer nights. You can even provide comfy blankets and pillows for the ultimate movie-watching experience.
In conclusion, there are countless ways to make your pool area fun and exciting. From adding games and water features to incorporating colorful decor and installing a sound system, the possibilities are endless. The key is to create an inviting and comfortable atmosphere that encourages relaxation and entertainment. So, get creative and have fun with it!
Dunn-Rite Pool Products & Pool Accessories
3rd Generation Family Owned Company with a long history of developing innovative products of the highest quality.
Pool Fountains - Combo Units - Pool Volleyball - Pool Basketball